---
A Day at the Gym
January 2018 - May 2018
A stopmotion film in a form of a montage, that shows exaggeration of people working out at the gym. Like people that groan, yell, or make a lot of noise. The facial reactions and movement will be exaggerate to make the film effective. I am focused on making a good stage that effectively displays a miniature gym. Also, I want to get better at building puppets. Another focus is making effective faces that people make for the project. The last thing is the puppets movement. I want to make it exaggerated and somewhat fast pace.


View

Storyboard
Set Design
I designed the set so the full gym could get split in half and the mirrors are detachable as well so the camera could shoot inside the set to make it feel bigger and more in the room.
Mouths
I fabricated 20 different mouths for to cover all the phonemes that make up different words. I also could flip some of the mouths to mean a different phoneme or a different expression. Mouths were made out of magic sculpt.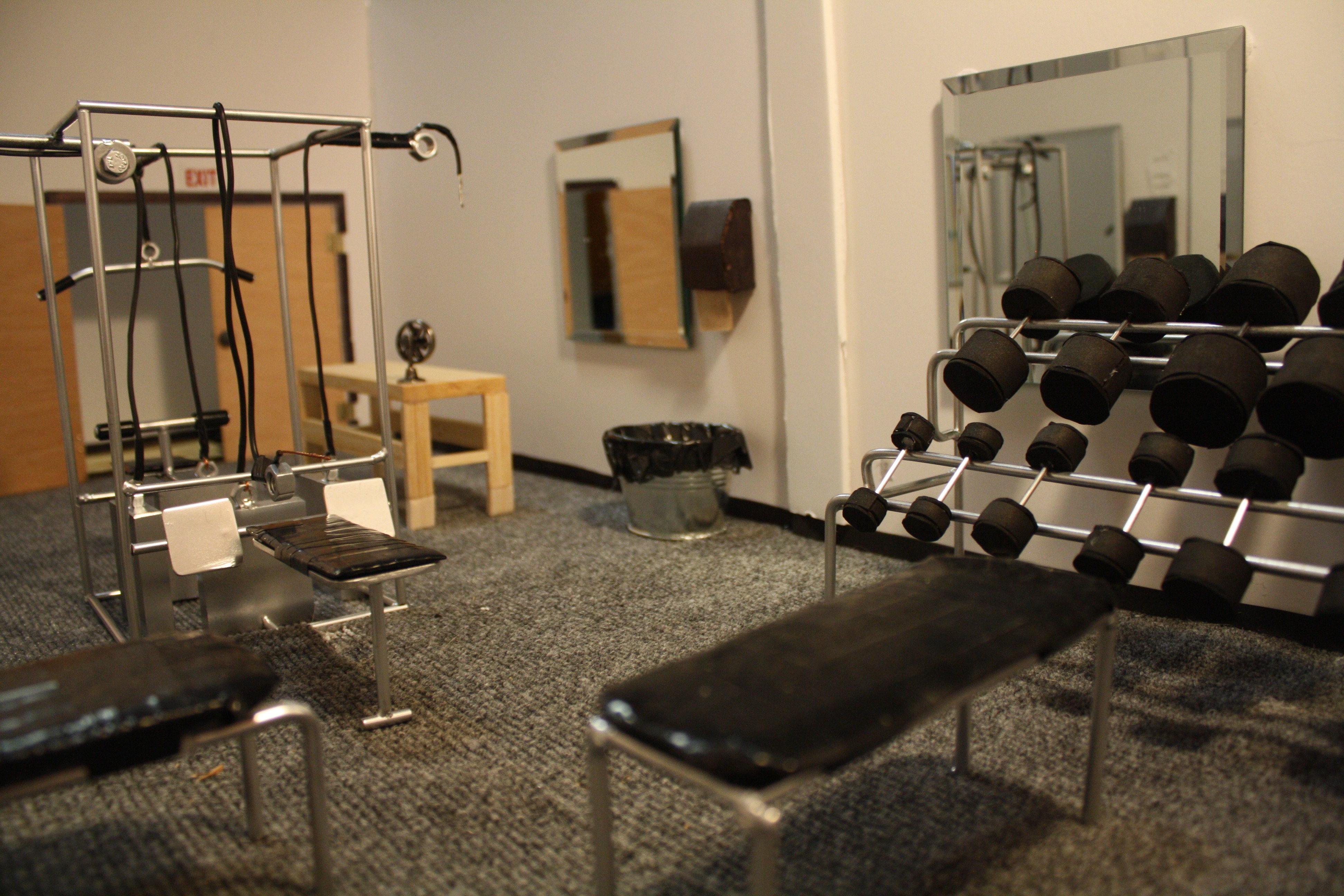 Sets and Props
These slideshows display some of the different equipment that was fabricated for inside the gym
Puppets
Each Stop Motion puppet used for this film was close to the size of a gatorade bottle. They were also fabricated using wire, foam, and magic sculpt.
---